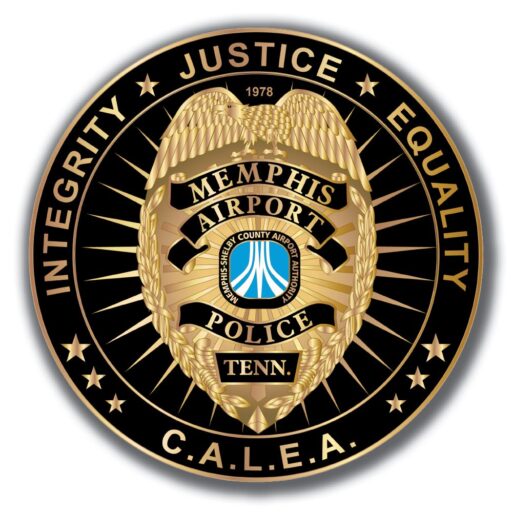 The Memphis International Airport Police Department (MAPD) has a unique mission of providing civil aviation security and customer service in a safe secure environment for the users, tenants and fellow employees of the Memphis International Airport (MEM).
The MAPD is an independent department — not a part of the Memphis Police Department or Shelby County Sherriff's Office – with jurisdiction over the airport and tenant leased properties (FedEx/UPS) and grounds. The department has more than 50 commissioned law enforcement officers, 12 traffic enforcement officers, and various specialized units with separate divisions for investigations and patrols.
The MAPD has been an accredited member of the Commission on Accreditation for Law Enforcement Agencies (CALEA), a national certification program for law enforcement agencies, since 1999. This is a distinction shared by less than 4 percent of the law enforcement agencies nationwide.
The certification means our department must adhere to strict rules and guidelines governing our policies, procedures, practices, and processes. In addition, through participation in CALEA, MAPD undergoes a rigorous audit every four years to ensure compliance with all applicable standards.
To ensure that MAPD continues to offer the best quality of service, we are announcing the availability of the CALEA public access portal to allow the submission of comments from the public about MAPD performance and the agency's quality of service, as well as other information relevant to the accreditation process. The link can be found on CALEA's corporate website (www.calea.org).